Teaching materials in English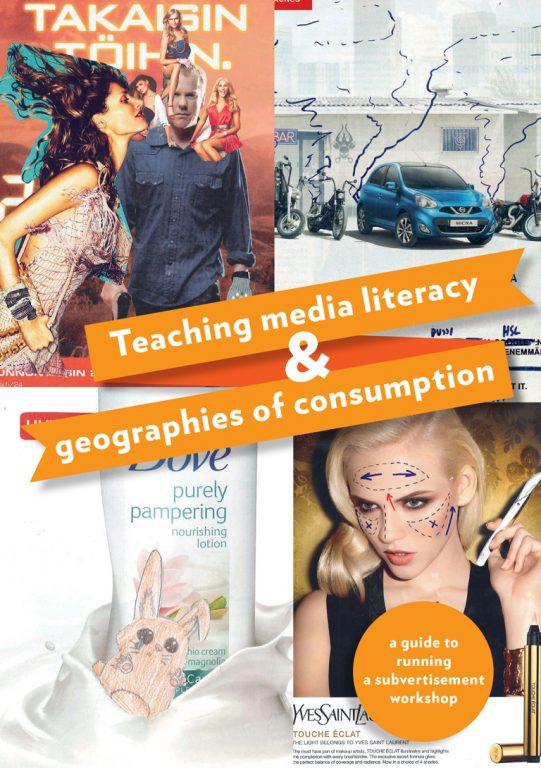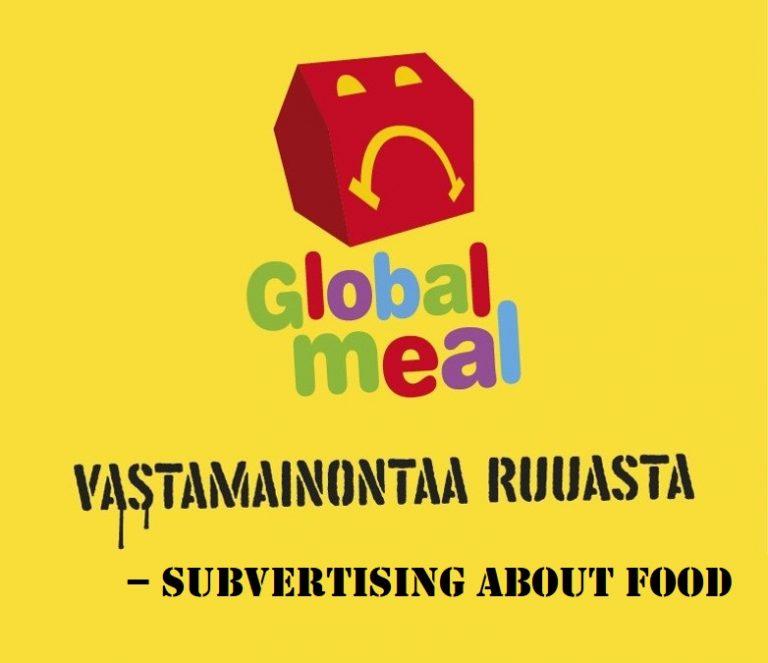 Eetti has created free teaching materials on media literacy, subvertisements and food as well as a board game about the electronics industry.
In a subvertisement workshop, you critically analyse advertisements, ask questions of world trading relations that bring products into your lives, and use this knowledge to make and present your own ad parodies, subvertisements. In a Global Meal workshop, you concentrate especially on the production, consumption and subvertisements of food. (not so)Smartphone is a board game for youth and young adults about the responsibility of world trade and business along the life cycle of electronics.
Teaching materials in English
Eetti has produced a guide to running a subvertisement workshop in Finnish and in English:
Teaching media literacy & geographies of consumption is an introduction to interpreting and subverting the messages made in product advertising: What does an advertisement tell you and what does it leave untold? What are subvertisements and how can you use them in teaching?
With the help of the guide and an introduction video, you can run a subvertisement workshop for comprehensive schools or groups of older students.
Presentations, maps and subvertisements
In classroom, you can use a ready-to-use presentation and exercises about trade, clothes and food:
Research examples and tips for teaching can also be found on Kuilut umpeen – Closing the gap blog.
electronic industry Board game
(not so)Smartphone is a board game for youth and young adults about the responsibility of world trade and business along the life cycle of electronics.
Download the game and read more!
Eetti's work on media literacy and subvertisements
Eetti has organised workshops about responsible consumerism and subvertising in educational institutions as well as developed teaching materials since 2013.  The guide is made by Pro Ethical Trade Finland (Eetti), with funding from the Ministry of Education and Culture of Finland.
Teaching materials on food were co-developed with the Association of Biology and Geography Teachers of Finland (BMOL) in their global education project Global Meal – vastamainontaa ruoasta, subvertising about food (2017–2018).

For all of us, food is a familiar, daily and personal act. At the same time it is also a political, global and multi-sided web of issues. Before a packed food product finds its way to the shelf of a grocery store, its production has involved a big bunch of people and work from different backgrounds as well as a huge amount of different natural resources. In the production chain, there has also been a huge variety of environmental, social and ethical impacts: on one hand, food is a question of animal and human rights, on the other hand it is a question of environmental values, ethics, health and critical consumerism.
You can take into account and discuss these kinds of challenges and solutions related to food by examining subvertisements and making your own ones. How can you make an impact?